THINK Quality Tools -Quality Culture Training – Cross Culture Training – Ready made e learning

THINK Quality Tools
Learn the most important Quality tools
A definitive guide for today's knowledge professional working in process driven organizations to drive process improvement.
Off the Shelf E learning Modules for LMS
Corporate Online Training Courses on Gamified LMS with Certificates.
STEP 1
Sign up to get Admin account – call us !
STEP 2
Register Learners in the system
STEP 3
Assign Relevant Courses to learners
STEP 4
Get Real time Reports on Progress & Performance
DESCRIPTION 

Contents

REal World Skills 

screenshots
Why This Training?
'Think Quality Tools  program builds the necessary paradigm in the learners to appreciate, seek , leverage and contribute ideas that can create a difference and gives them tools to drive process improvement.
Target Audience?
Corporate professionals who work in teams or have to manage effective relationships at work
Experience Level
Junior to Mid level
Total playtime
35 Mins
THINK Quality Tools  for Continuous Process Improvement culture and quality training, Corporate employee Training – Online Off the Shelf E learning Course for LMS and Mobile Learning App with certificate.
Section 1 :
Basics of Quality
What is Quality
Dimensions for Services
Dimensions for Products
How can you ensure Quality?
Section 2 :
Seven Most Important Quality Tools
Flow Chart
Check List
Check Sheet
Histograms
Scatter Diagrams
Control Charts
Pareto Chart
Section 3 :
Root Cause Analysis (RCA)
What is RCA?
Why determine RCA?
When should RCA be performed?
How to determine RCA?
RCA roadmap.
Section 4 :
Correct & Preventative Actions (CAPA)
Section 5 :
 Cost of Poor Quality
This Training will help answer these questions for the learners:
which are the most used Quality tools
How to Measure Quality using different tools
How to use quality tools in different use cases
How to internalize these Quality tools.
Some Screen Shots from the Training
Want Expert Help in Designing your Intervention !
Aman Deep Dubey
Aman is Chief Learning Strategist at Learn Tech, the Learning Design Studio,
he is recognized as top 20 most promising L&D consultants and Author of best rated book on Gamification on Amazon Kindle.
Aman has over 15 years of experience designing organization training interventions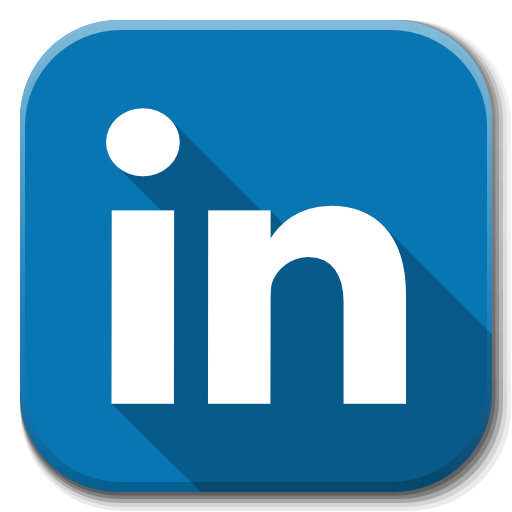 This training is part of the
Business Communication Training 

for
Professionals and New Managers.
Check out the complete learning series..
This training is part of the
​​Process Improvement

​toolkit for
​Knowledge Professionals
Check out the complete learning series..
ADD TO CART
Per User
Turnkey: With Hosting and Reporting
upto 500 users
minimum signup :100 users
No Administrative Headaches- Just Access the Reports from the fully featured LMS.
Rs 20,000
@ Rs 200/user
Pay with credit card.
Self Hosted
Plug and Play with your Existing LMS
Unlimited Users
* of 1 company 
SCORM/TIN CAN compliant module
Support During Integration
Rs 60,000
5 Year Liscence
Pay with credit card.
Get the Training Leader's Guide to Gamification
Highest rated Gamification book on Amazon kindle
Get Gamification Book Free!
Apply Gamification in Learning, the concept, mechanics, elements and game design Create your own Gamified learning experience that delivers superior learner engagement
Ready to Learn Digital Learning Courses
Give it your Look and Feel
Customization & Branding possible
No LMS – No Problem
We do the Hosting and reporting
Plug & Play with your own LMS
SCORM/ AICC/Tin- Can Compliant
Highly Interactive & Engaging Content
Built for the Global Indian professional
Ready to Go E Learning Packages
Cost effective E-learning in India, Alternative to Skill Soft Courses
(Better Suited for Indian Audience)
Leadership Training
Professional Etiquettes
Process Improvement
Compliance Training
 Gamification Enabled Trainings
Points
Badges
​Leaderboard
LMS Mobile Learning App
for Bite-sized Microlearning
Videos
Assessments
Surveys
Augment Six Sigma, Quality Kaizen Training with Quick Improvement Mind-set training for building culture training of continuous process improvement.
Award-winning
Learning Design Studio – E-learning Company
Provider of the 'Off the Shelf' E-learning courses with automated digital training app in India.
Corporate Online off the Shelf E-learning Course Catalogue, SCORM Compliant, Complete Brand Customization for Employee training Delivered through the Mobile Learning App.
Content Library of Courses for Management professionals: with Certificates
Leadership Development,
Compliance Training
Business Etiquette
​Book Free Consultation